Empower your business with Odoo ERP


A comprehensive enterprise resource planning platform that offers a fully integrated suite of business applications. With its modular approach, Odoo enables organizations to efficiently manage various aspects of their operations, including sales, accounting, inventory, human resources, and more, all within a unified platform
Experience the Power of Odoo ERP

Choose the Perfect Odoo Module to Suit Your Needs!

Website
Unleash Your Online Potential with Odoo's Website Module!
From an intuitive website builder that empowers you to create stunning web pages effortlessly, to advanced e-commerce capabilities for seamless online selling, integrated blogs and forums to engage and connect with your audience, powerful eLearning tools to educate and train, and live chat functionality to provide real-time support, Odoo's Website Module is your all-in-one solution for building a dynamic and interactive online presence that drives engagement, conversions, and customer satisfaction

Sales
Supercharge Your Sales and Drive Revenue Growth with Odoo's Sales Module!
Seamlessly manage customer relationships and track sales activities with the comprehensive CRM, streamline the sales process with efficient lead and opportunity management, elevate your in-store sales with a user-friendly Point of Sale system, boost recurring revenue streams with subscription management, and expand your business horizons with rental services. With Odoo's Sales Module, you have the power to optimize your sales pipeline, increase customer satisfaction, and propel your business to new heights.

Finance
Unlock Financial Excellence with Odoo's Finance Module!
Seamlessly manage your accounting processes with robust features for bookkeeping, financial reporting, and automated invoicing. Simplify expense management with streamlined reimbursement workflows, digitize and organize important financial documents for easy access, and ensure the security and authenticity of your transactions with built-in digital signature capabilities. With Odoo's Finance Module, you gain complete control over your financial operations, increase efficiency, and make informed decisions to drive financial success for your business

Inventory & Manufacturing
Elevate Your Inventory and Manufacturing Operations with Odoo's Inventory & Manufacturing Module!
Seamlessly manage your inventory, optimize production processes with advanced manufacturing capabilities, efficiently track and maintain your assets, streamline procurement with integrated purchase management, ensure equipment reliability with maintenance tracking, and maintain high-quality standards with integrated quality control. With Odoo's Inventory & Manufacturing Module, you have the power to streamline operations, reduce costs, increase productivity, and deliver exceptional products and services to your customers.

Human Resources
Unlock the Full Potential of Your Workforce with Odoo's Human Resources Module!
Effectively manage your employees' information, streamline the recruitment process with powerful tools, simplify time off management for enhanced work-life balance, conduct performance appraisals to nurture talent and drive growth, leverage employee referrals to attract top talent, and effortlessly manage your company's fleet. With Odoo's Human Resources Module, you can optimize HR operations, foster employee engagement, and build a thriving workplace culture that propels your business forward

Marketing
Supercharge Your Marketing Efforts with Odoo's Marketing Module!
Automate your marketing campaigns with ease, engage your audience through targeted email and SMS marketing, amplify your brand's reach with powerful social media marketing tools, seamlessly manage events to drive attendance and engagement, and gather valuable insights through surveys to fuel data-driven decision-making. With Odoo's Marketing Module, you have the power to unleash your marketing potential, drive customer engagement, and achieve remarkable results that propel your business ahead of the competition

Services
Deliver Exceptional Services and Exceed Customer Expectations with Odoo's Services Module!
Seamlessly manage projects, track time and expenses with precision, optimize field service operations for efficient on-site support, provide top-notch helpdesk assistance to customers, streamline resource planning for optimized scheduling, and enable seamless appointment bookings. With Odoo's Services Module, you have the tools to enhance service delivery, improve customer satisfaction, and drive operational excellence, ensuring your business stands out in the competitive service industry

Bespoke Development
Unleash the Power of Customization with Odoo's Bespoke Development Services!
Tailor Odoo to perfectly fit your unique business needs and requirements, with custom development solutions crafted by our experienced team. From specialized modules and integrations to personalized workflows and user interfaces, our experts will collaborate closely with you to deliver a fully customized Odoo implementation that aligns precisely with your business goals. With Odoo's Bespoke Development services, you gain the flexibility, scalability, and competitive advantage needed to thrive in today's dynamic business landscape

Integrations
Seamlessly Connect and Streamline Your Business with Odoo's Integrations Services!
Integrate popular communication platform WhatsApp to enhance customer engagement and support, effortlessly synchronize data with Sage for comprehensive financial management, enable secure and seamless payment transactions with a wide range of payment gateways, and streamline your shipping processes for efficient order fulfillment. With Odoo's Integrations Module, you can seamlessly connect key aspects of your business, improve operational efficiency, and deliver a superior customer experience, all within a unified and integrated platform

Productivity
Boost Productivity and Streamline Collaboration with Odoo's Productivity Module!
Empower your teams to collaborate effectively with the Discuss feature, enabling seamless communication and knowledge sharing. Expedite decision-making processes with streamlined approvals, ensuring efficient workflows and timely responses. Enhance communication capabilities with VoIP integration, enabling seamless voice and video calls. With Odoo's Productivity Module, you can foster a culture of collaboration, streamline processes, and enhance productivity across your organization, leading to greater efficiency and success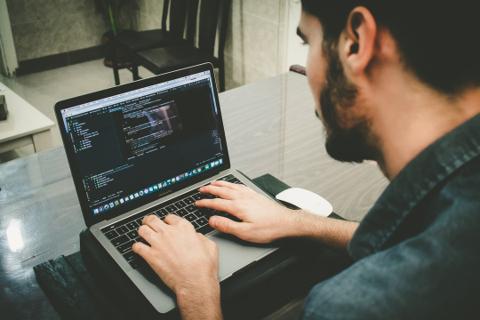 Trusted by Over 7 Million Customers Worldwide